Home > 03 Jan 2019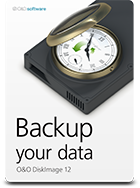 O&O DiskImage 12 Professional
includes a 1-PC license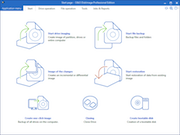 Anyone who's ever experienced the shock of data loss, or had to spend hours recovering their system, will know the importance of backing up. Having a fall-back copy of both Windows – including all your favourite apps and painstakingly crafted settings – and your irreplaceable documents, media and other files is a no-brainer, but what is the best way to go out doing it?
O&O DiskImage Professional provides you with all the tools you need for backing up both individual data such as selected files and folders, plus take drive images of entire partitions and drives. While's it's still not a tool for complete beginners, it does provide some hints and tips to guide you towards protecting your data, and the latest version attempts to make things even easier with a redesigned dashboard-style interface.
DiskImage supports two types of images: full and incremental. You'll need to take a full image the first time you back up a drive or partition, but once done, you'll be able to choose the incremental option, which scans an existing full image and records only changes. It can actually take longer to back up this way, but the resulting backup files are much smaller. Incremental images can later be merged together should you wish to consolidate backups into a single file.
While O&O DiskImage Professional remains a little too technical for complete beginners, the retooled user interface does make things a little simpler for anyone with a smidgeon of experience using drive-imaging apps, and the wealth of advanced functionality should continue to attract experts looking for a disk-imaging solution with a bit more oomph.
Today's Price:
FREE
Saving
$49.95
(100%)
This promo has expired. Please check back soon for new offers.
How To Get Your Serial Code
Simply login (create an account if you haven't done previously) and click the "get serial code" button. You should be allocated a serial code immediately.